15 September 2017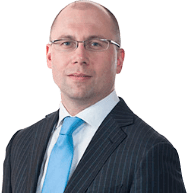 Toronto, September 14 - On September 14-15, Alexander Konkov, head of the international dispute resolution practice of Khrenov & Partners visited the annual meeting of Interlex member companies in Toronto.
Interlex is a worldwide association of leading law firms that cooperate to provide a complete range of international legal and business services to clients. Interlex was founded in 1973 and currently consists of 47 firms in 61 countries.
Khrenov & Partners successfully passed all stages of strict selection among Russian law firms for inclusion in Interlex: analysis of expertise, preliminary interviews, etc. Based on the results of the selection, Khrenov & Partners was included in the list of members of the association in August 2017.
"It is an honour for us to become a member of such a respected organization," said Alexander Konkov on behalf of the partners committee. "It is a big step in the company's development and an opportunity to demonstrate our first-class expertise providing legal services to Russian and foreign clients. We see great potential in this cooperation and we hope that it will be extremely productive".