08 December 2017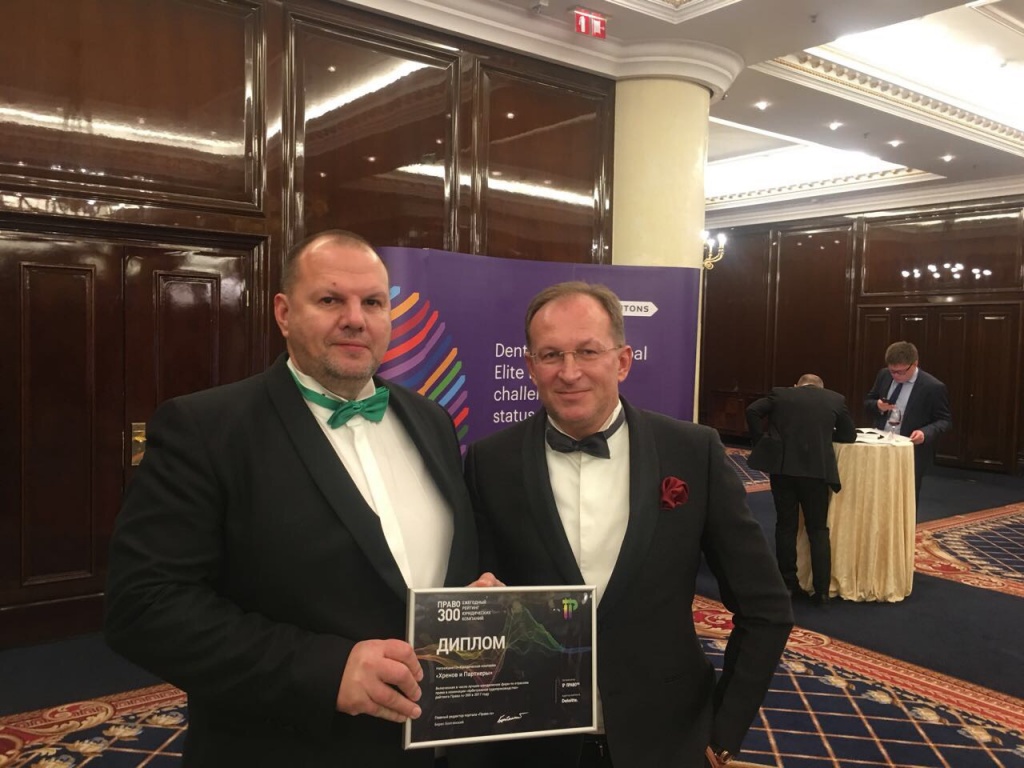 On December 7 at the Ritz Carlton Moscow Pravo.ru held a solemn ceremony devoted to the announcement of ranking "Pravo.ru-300" results.
"Pravo.ru-300" is the first national ranking of law firms, to the results of which orient large and medium-sized businesses, the judiciary, government and law enforcement agencies. This year the ranking was conducted for the eighth time, it is the largest research of the legal market in Russia, reflecting the latest development trends in law firms and the market as a whole.
The ranking has a complex method of selection: analysis of submissions is based on many factors including the variety and scale of cases. Besides, surveyed clients assessed the level of lawyers' pofessionalism, quality of services and value for money.
According to the ranking results Khrenov and Partners re-entered the top five law firms in Russia in the category "Arbitration proceedings". This time this category was very popular among the participants – according to information from the researchers, a record number of law firms - around 400 - have submitted in this category. Thanks to the professionalism and hard work of our lawyers during the year and extremely positive client feedbacks, Khrenov and Partners has bypassed competitors and occupied the worthy place in the category.
In addition, the company held the highest positions in all of the categories, where we submitted:
Bankruptcy – Band 2
Energy – Band 3
Dispute resolution – Band 3
Employment law - Band 3
Corporate law – Band 4
Financial and personnel indicators also remain at a high level:
By revenue: 25 place out of 50
By number of lawyers: 19 place out of 50
By revenue per lawyer: 23 place out of 30
We congratulate the company with this victory and wish further success!