22 January 2018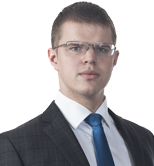 The French plan to force Moscow to pay the debts of the tsar government. About 400 thousand descendants of the rentier claim to tens of billions of euros, although at the international level this issue has been resolved a long ago. An associate at Khrenov & Partners, Alexander Kostin, explained what the French can realistically expect.
The descendants could get much more - not from Moscow but from the French government.
Alexander Kostin recalles that the intergovernmental agreement on the settlement of mutual financial and property claims arising before May 9, 1945, provides not only monetary payments.
According to Kostin, the European court of human rights has also confirmed that the intergovernmental agreement does not violate the applicants ' right to respect for private property. "The ECHR noted that the acquisition of Royal loans represented a risky financial transaction, and bond holders must accept the consequences of these risks", — reminded Kostin.
The whole article in Russian is here